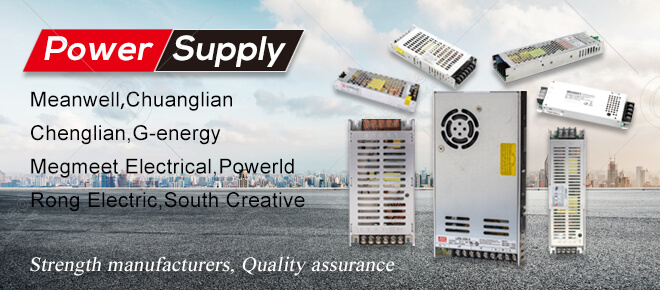 The power supply is like a "heart" for the LED display.
It is an immediate decision on the LED display's stability and safety; a good LED display power supply to avoid fire, electric shock and black screen, and other problems.
Read this article; you will learn about the best-LED display power supply brands in China.

Founded in 1982, MEAN WELL is one of the world's few manufacturers dedicated to standard power supply products.
It is ranked the 4th in global power supply (DC output) makers according to a report by Micro Technology released in March 2020.
Meanwell has 2,800 employees located at its global headquarters in New Taipei Industrial Park, Taiwan, branches and sales offices at Guangzhou, Shenzhen, Suzhou in China, California USA, and the Netherlands in the EU.
Meanwell has four advanced production bases in New Taipei City (Taiwan), Tianhe District and Huadu District in Guangzhou, and Suzhou City in China.
Shenzhen Megmeet Electrical CO LTD

Established in 2003, Shenzhen Megmeet Electrical Co., Ltd (SZSE Stock Code: 002851) are a high-tech company that focuses on power electronics and industrial control technology and is engaged in the R&D, production, sales, and services of hardware, software, and system solutions in the field of electrical automation.
Headquartered in Shenzhen, China, the company has more than 4,000 employees and has business operations in more than 40 countries.
Megmeet is committed to helping people achieve more effective electricity use, creating a cleaner living environment, continuously improving production efficiency, and creating a better life for human beings.

Founded in March 2000, Changzhou Chuang Lian power supply technology co., ltd. is a high-tech enterprise.
The company Chuanglian covers an area of 20,000 square meters and a workshop area of 22,000 square meters.
Chuanglian power supply specializes in the r&d, manufacturing, and sales of LED display power supply, landscape lighting power supply, waterproof driving power supply, industrial control power supply, and other products.
Changzhou Chenglian power supply Co., LTD

Changzhou Chenglian power supply Co., LTD has been presented for over 17 years on the market, winning a leading role in the domestic and international scene. We are focusing on R&D and manufacturer power supplies for LED lights & LED Display screens.
Chenglian has achieved a 50 million USD turnover in 2017, participated in Beijing Olympic Games, Shanghai Expo, Shanghai Disney Entertainment, Hilton hotel, Nanjing Summer Olympic games.

Shenzhen G-energy Technology Co., Ltd. was established in 2011, is a wholly-owned subsidiary of Helenzhe, stock code 300201.
G-energy all products align with the EU ROHS & WEEE directive; some products have been Passed UL, TUV, CCC, CE certification.
The G-energy title is currently a member of the four series of power: 1, LED display ultra-thin power supply series; 2, LED lighting and lighting power series (including waterproof power and Optical power); 3, industrial control and communications power; 4, module power.

Powerld enterprises are specialized in switching power supply—obtained ISO9001 certificate in 2002, ISO14001 certification in 2006.
As a professional switching power supply manufacturer, Powerld can supply a broad range of power supplies, Powerld power supplies are well-received in the domestic market and overseas market.
Powerld has more than 30 sales offices in China, and their products are widely exported to over 25 countries.
Shenzhen Rong Electric Technology LTD LTD

Since 2006 has been committed to the LED display power supply, LED lighting power supply, mechanical equipment power supply, sound power, security monitoring, power supply, car power supply, and DC·DC power supply module development and manufacturing.
More than seven years of development of the Rong electric in 2013 registered joint-stock reform and reorganization, to "rongdiantaifu" brand as the market orientation.
Rong Electric focuses on building upgrades, and onboard ultra-thin LED display new heights of power use. This series of products has now become one of the main suppliers of LED display and car fields.
Shenzhen South Creative Technology Co., Ltd

Shenzhen South Creative Technology Co., Ltd., Since 2013, it has been devoted to the research and development and manufacture of LED display power supply, high-end LED commercial power supply, industrial equipment power supply, industrial communication power supply, new energy charging power supply, module power supply, vehicle power supply.
The company has implemented shareholding system reform and reorganization registration since 2018, with the "Nandian Chuangyu" brand as the market orientation.
The company has passed the ISO9001: 2015 / GB / T19001 2016 quality management system certification.