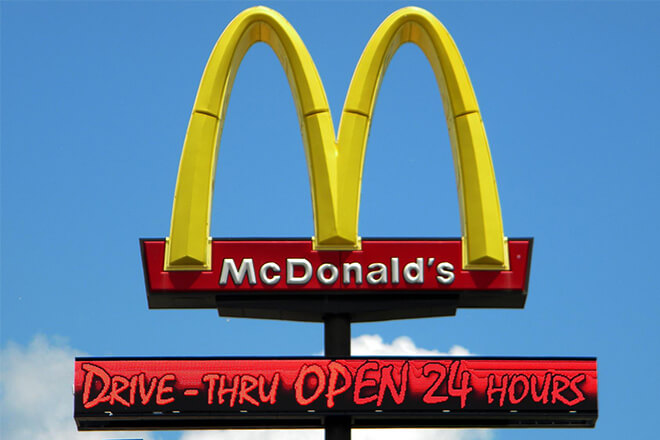 Have you ever seen LED digital signage when you go shopping on the weekends? Or perhaps you came across it while driving on the road, entering an eatery, or traveling to the airport.
LED digital signage is all around us, but you may not fully understand what it is.
What is an LED Digital Signage?
LED digital signage is a sub-section of signage. It usually uses technologies such as LCD, LED, and projection to display content such as digital images, videos, and information. As a digital device, it can be used for entertainment, education, or promotional purposes.
We can order food from restaurants, purchase movie tickets, view intersection information on highways, see train timetable information at bus stops, and even see the most recent exchange rates at banks and get real-time gold quotes at jewelers thanks to digital signage.
Any size of LED digital signs can be customized to fit the unique requirements of a business. The LED digital signage market is projected to grow to $29.6 billion in 2024, which demonstrates the promise of the technology.
Types of LED Digital Signage
Video display screen
Video screens are the most popular digital signage, which increases the curiosity of the masses through personalized text, movies, animations, and images.
Three-color LED signs
The three-color LED sign uses three colors of red, green, and yellow to communicate with customers through text information, basic images, and animations. You can modify the message or pattern at any time.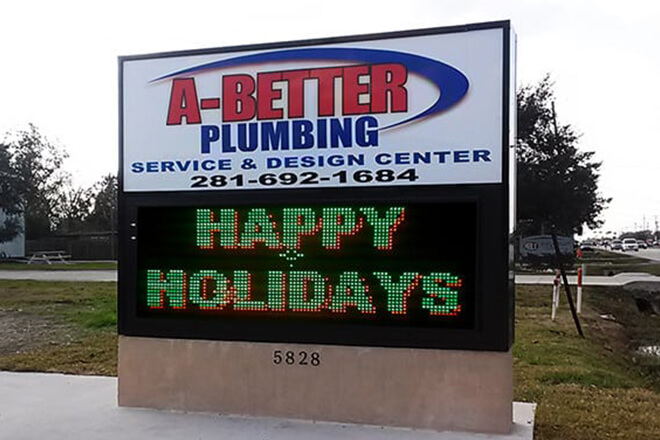 Digital menu board
Restaurants can use digital menu boards to present enticing food images to consumers.
Guide route board
It is often used to provide customized instructions for tourists, and managers can modify and change information at any time. Compared with static maps, it is more flexible. Because static maps do not allow customization or real-time modification.
Benefits of Using LED Digital Signage
Visibility
LED digital signage has a strong visual impact, rich colors, fonts, patterns, and animations can be made at will. In addition, it is windproof, waterproof, and dustproof, and can operate around the clock without being affected by harsh weather conditions.
Environmental preservation and energy saving
Low operating costs, energy, and power savings. The device uses a tiny amount of power—only one-tenth that of conventional neon lights. These lights are not only environmentally friendly because they produce less light pollution, but they are also energy effective.
Real-time update
If you need to update or change your service offerings or menu, LED digital signage is a great option because you can save the cost of ordering a new sign.
High brightness
The brightness of the product exceeds all other lighting equipment, and it can replace traditional neon lights and other indoor and outdoor signs in a flexible way. Instead of using simple white signs for outdoor advertising, use brightly colored personalized LED signs. Customers may pay more focus as a result.
Considerations when choosing LED signage
The location of the installation
Where do you want to install the sign? Is it indoors or outdoors? Because the installation location can affect your decision.
In addition to this, you also have to consider the security of where the sign will be installed. For example, will it cause pedestrian or traffic congestion?
Size and shape
Logos must convey appropriate information for promotional or entertainment purposes. Then the location of the installation and the distance of the sign from the audience can all affect the size, shape, and single or double-sided of the sign, as well as the color and font.
Content Type
Videos, texts, images, and animations can all be displayed on LED signs. The type you need depends on what you want to display.
Budget
Costs can vary widely depending on the size and shape of the sign, the materials used, and other details such as lighting.
Manufacturer brand
LED digital signage manufacturers are the fundamental guarantee for quality and post-maintenance. When purchasing, you'd better conduct an on-site inspection, focusing on the size of the manufacturer, the corresponding configuration, and production conditions. Perhaps BIBI LED is a good choice.
Pre-sales and after-sales service
Whether there are professionals to guide the installation professionally, or whether there is someone to guide the maintenance in the later stage, etc., should be paid attention to when choosing LED signs.
Application Scenarios of LED Digital Signage
Shops and restaurants
It can help store owners to display and publicize the advantages and selling points of products more effectively, improve the image of the store, and effectively stimulate customers' consumption desires.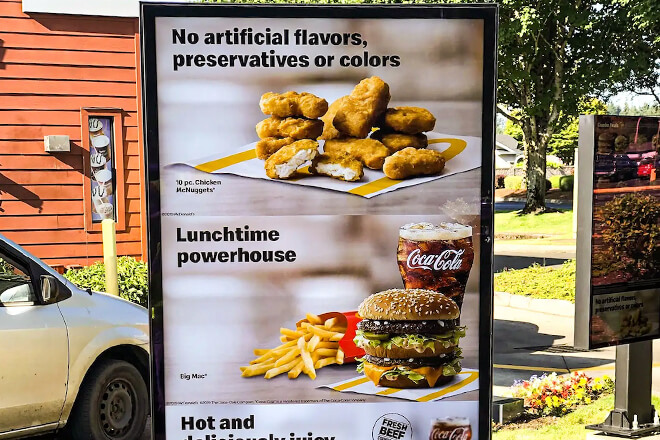 Supermarket
Make daily groceries more accurately classified and marked, the price list clearer, and promotional activities more eye-catching. At the same time, high-quality display content can increase the shopping atmosphere of the supermarket.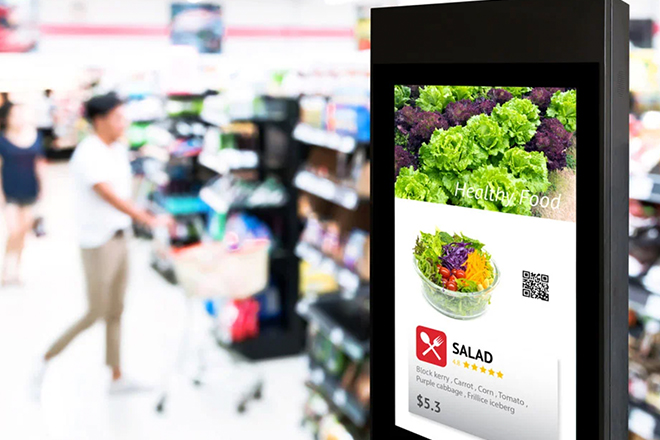 Hotel
It can guide guests to quickly understand the price and choose the room type freely. It can effectively improve the quality of the hotel, reduce labor costs, and promote customer consumption.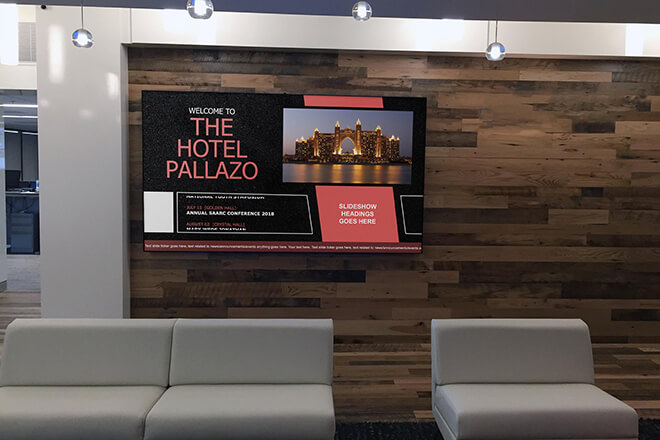 Bank
In order to help customers wait in line faster for business, highlighted digital signage can also be used to identify various reception windows and explain the business scope and procedures of each window.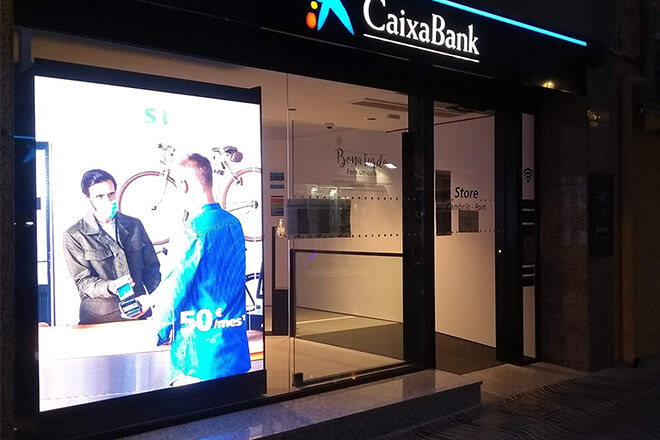 Scenic spots and parks
It can be used to indicate the characteristics of different scenic spots in the scenic spot, which helps tourists quickly view the introduction of the scenic spot, the content of the scenic spot facilities, and quickly locate the location of the scenic spot. There is even route guidance available.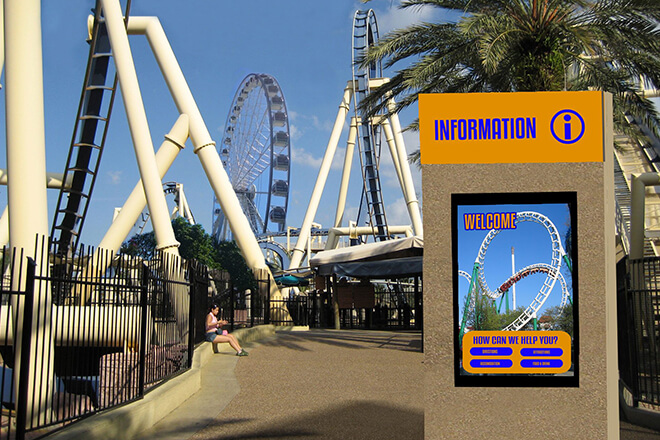 Government Affairs Center
It can be used to identify various business handling windows so that the public can more quickly locate the business they want to handle.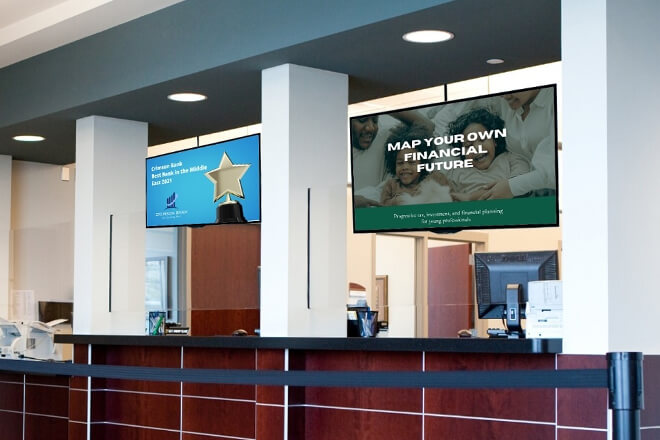 Exhibition and conference room
It can be used to play exhibition videos, conference announcements, and other content. Or help visitors quickly obtain relevant information and improve the efficiency of visits and meetings.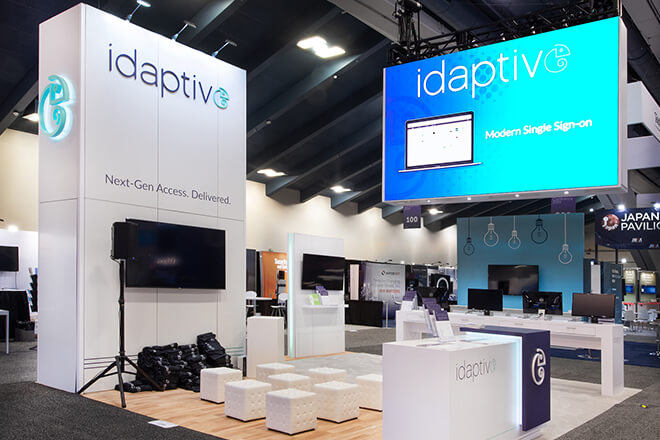 Airports and stations
It can display the dynamic information of real-time flight or train numbers.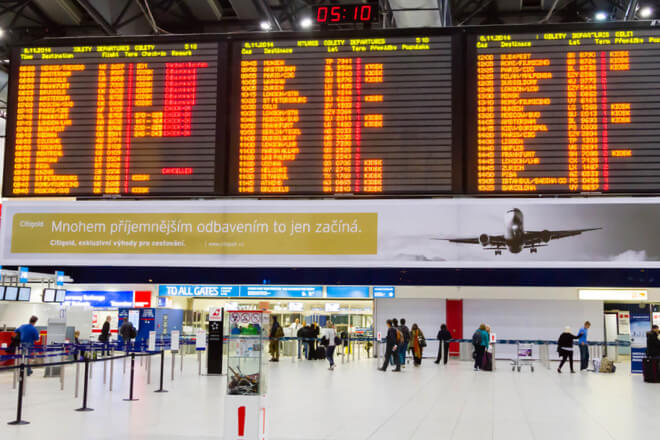 Highway
It can be used to show information about the flow of traffic, speed restriction signs, etc. It can serve as a caution and is very eye-catching.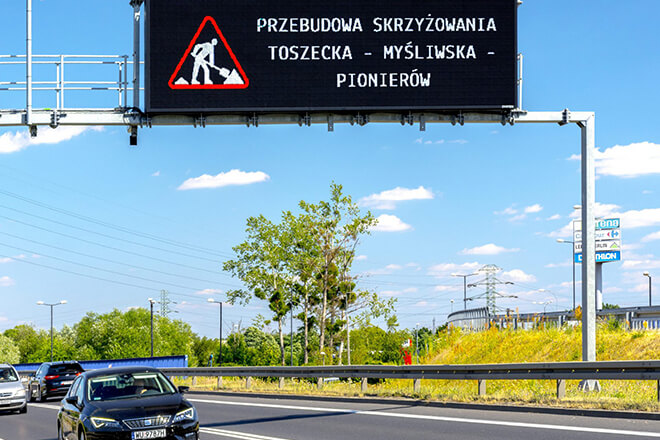 When used correctly, LED digital signage can help increase brand awareness and can help with sales.
BIBILED always adheres to the tenet concept of stability, reliability, professionalism, and focus. With our own unique technology and high-quality service, we will provide customers with increasingly perfect products. If you're still interested in learning more, get in touch with us. We'll get back to you as soon as we review your information.