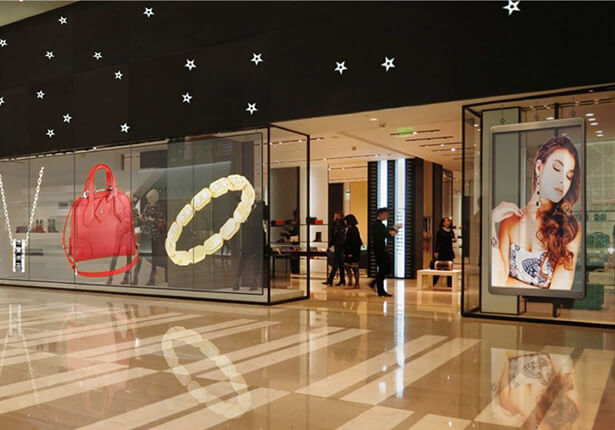 Transparent LED display

Over 70% transparency rate to make the sunshine get through.

Quick and easy to install.

Hide cable design; More clean look like.

Super lightweight of the cabinet.

2023 New LED Screen Price Check
Quick and easy: Enter your specifications and get a quote in one business day
Who needs transparent LED displays?
You might need to install a small transparent LED screen in a shop window, or you might want to use a transparent LED screen in one event and move it to the next.
A transparent LED display has the characteristics of light, thin and beautiful. Under the situation that the display demand in various fields such as glass curtain walls and outdoor advertising is increasing day by day, the market volume of transparent LED displays will also become larger and larger. He is mainly used in shopping malls, retail shops, auto 4S, bars, casinos, hotels, etc.
What is a transparent LED display?
Transparent LED display screens are LED display devices that allow the audience to see through what is displayed on the glass LED screen while also seeing through it (otherwise called a see-through LED screen).
A transparent LED screen is not waterproof, so it can only be installed inside a glass wall, but its high brightness allows it to work and be seen clearly from the outside.
The transparent LED screen keeps the traditional LED display screen's rich display effects and eye-catching characteristics. What makes it even more advanced is that it is transparent, ultra-thin, and ultra-light. When a transparent LED screen is installed on a glass curtain wall, it does not affect the lighting inside the building and does not change the structure of the building.
A transparent LED screen solution can be installed behind any window or glass wall to create a fantastic video screen without blocking the view.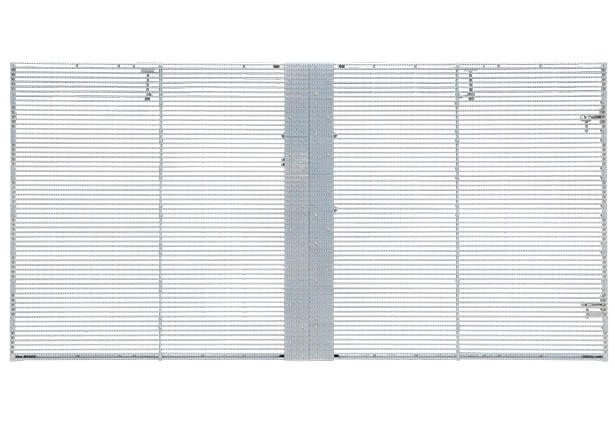 Transparent LED screen technical features
Choosing a good LED transparent screen needs to consider its brightness and transparency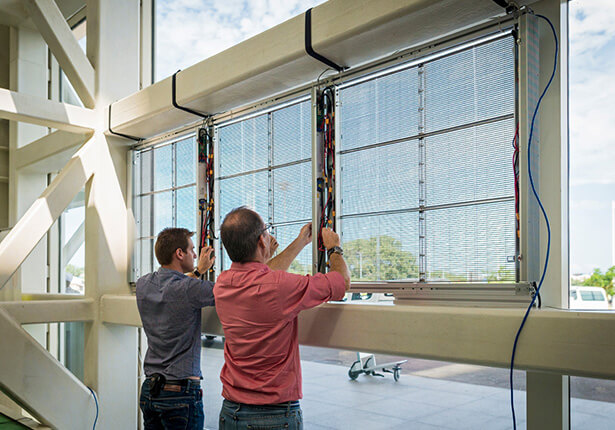 The transparent LED screen is not waterproof and can only be used in glass curtain walls or indoor areas, but its brightness is sufficient for outdoor viewing. Furthermore, the LED transparent screen has permeability characteristics, which contribute to its contrast ratio not good; in the case of the same resolution and brightness, its display effect is not as good as that of a traditional LED screen; therefore, we must choose a high-brightness transparent LED screen to balance its display effect.
There are three light-emitting methods for LED transparent screens: COB, positive light-emitting, and side light-emitting. The most recommended and mature one is positive light-emitting, the same as the light-emitting method used in traditional LED screens; the display effect of positive light-emitting is the best.
Of course, you must select a good LED transparent screen and consider its cabinet structure, control system, and so on. You can get in touch with us to find the best LED transparent screen solution.
ITEM
UNIT
Description
Pixel Pitch
mm
3.91~7.81
Brightness
Nits
Up to 5000
Transparency
%

>70

Key Point
Fashion design, looks clean after installation, makes the light come in through of the building
2023 New LED Screen Price Check
Quick and easy: Enter your specifications and get a quote in one business day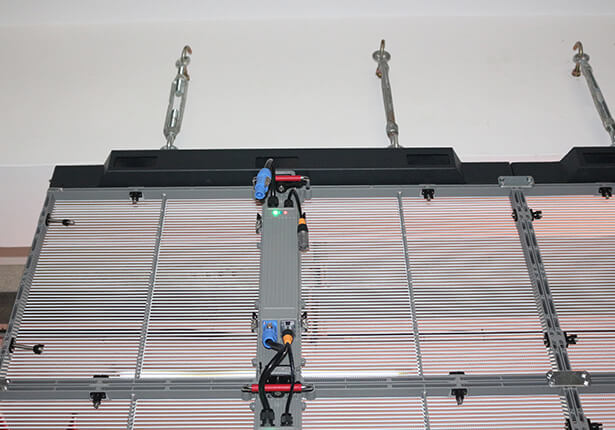 Transparent LED screen set up

The transparent LED screen is relatively light and thin and is equipped with a quick-installed lock. It is also highly convenient for installation and maintenance. It is mainly installed on the glass curtain wall or hung in the shopping mall center.

The installation steps are as follows:

1. Measure the size of individual glass windows and the overall glass curtain wall
2. Choose the location to install the transparent LED screen.
3. Install the structure to fix the transparent LED screen.
4. Install the transparent LED screen on the structure.
5. Connect the power cable and network cable, and power on.
6. Use the mobile APP or computer to open the free software we provide to publish the program.
How to control transparent LED screens?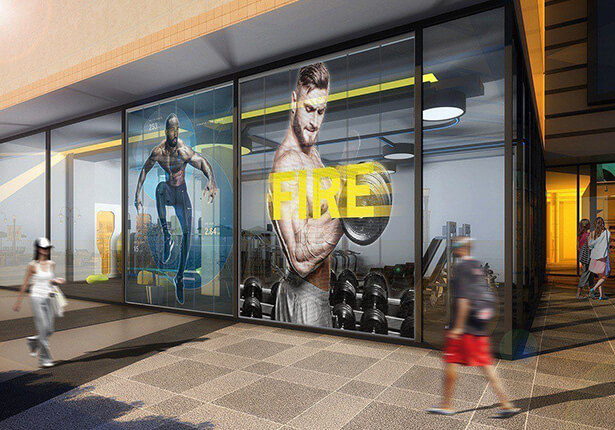 You can also download our free software by using your mobile phone or mobile device to change the program of the LED transparent screen; you need to be within 10 meters of the LED transparent screen.
When you have a lot of transparent LED screens, or your transparent LED screen is inconvenient for you to pass, you can also remotely control it to change the content you want to play.
The transparent screen used in the event is the same as the conventional LED rental screen and can also be controlled with professional stage equipment.
2023 New LED Screen Price Check
Quick and easy: Enter your specifications and get a quote in one business day