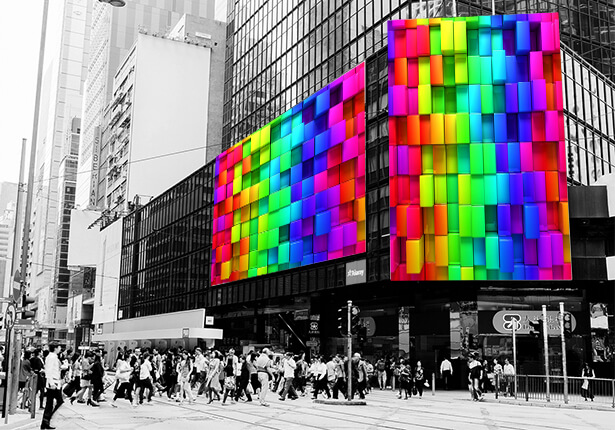 屋外用 LED スクリーン

All sizes and resolution are available.

All weatherproof: waterproof, windproof, work under high and low temperature.

Customized shape: Colum standing, curved, double-sided, triple-sided, 90 degrees.

迅速かつ簡単: 仕様を入力して、1 営業日で見積もりを取得
Who needs outdoor LED screens?
Outdoor LED display is necessary for large-scale advertising in outdoor high-traffic areas. Therefore, this customizable outdoor LED display has become the most popular choice for advertising agencies, shopping malls, airports, and tourist attractions.
In addition to the use of outdoor LED display for advertising, it can also be used as a carrier of information spread, making the content as multimedia type, videos, pictures, and text, changing immediately, and improving the dissemination of communities and enterprises.
What is an outdoor LED display?
Outdoor LED display is LED electronic equipment; it is composed of many LED pixels
Nowadays, traditional static billboards can no longer meet people's requirements for advertising and display. Outdoor LED display screens can play dynamic content to attract viewers' attention faster.
Outdoor LED displays slowly replace traditional printed advertisements, such as newspapers and static billboards. It has become a new investment choice for advertising media companies because of its efficient and stable return on investment.
Outdoor LED display screens can play advertising content 24 hours a day, even at night, regardless of the environment, weather and time, and achieve the highest profitability.
Outdoor LED display is a classification of LED display. It is an LED display installed in an outdoor open area. Outdoor LED display uses dynamic content to play video, text, and pictures to achieve the purpose of publicity and display.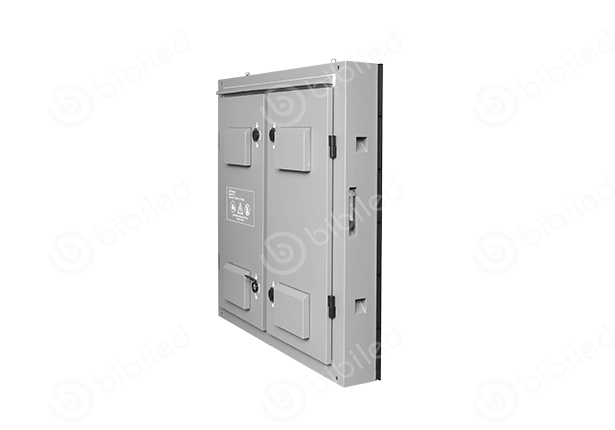 Outdoor LED screen technical features
The most important parameter of outdoor LED display is brightness and outdoor weather protection.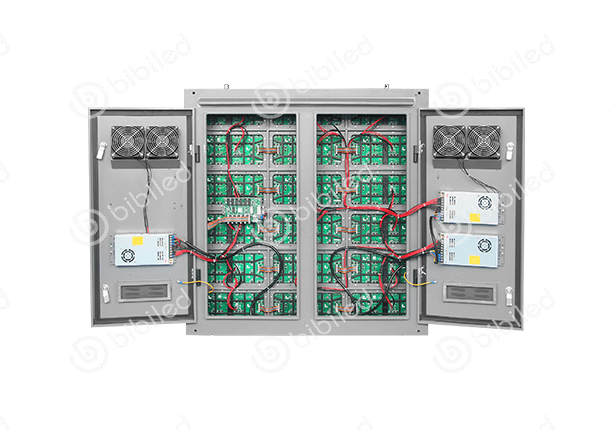 To test the quality of an outdoor LED display, you can check the parameters of brightness and outdoor protection performance
Firstly, brightness. The brightness of the outdoor LED display must be bright enough to be able to display generally under the sunlight.
Secondly, outdoor protection performance. Outdoor LED displays need to be able to work generally in any outdoor weather environment, such as rain, snow, wind, high temperature, and so on.
アイテム
ユニット
説明
ピクセルピッチ
んん
4, 5, 6, 8, 10
輝度
ニット
最大 6500
リフレッシュレート
ヘルツ

>1920年

キーポイント
All weather proof, customized size
迅速かつ簡単: 仕様を入力して、1 営業日で見積もりを取得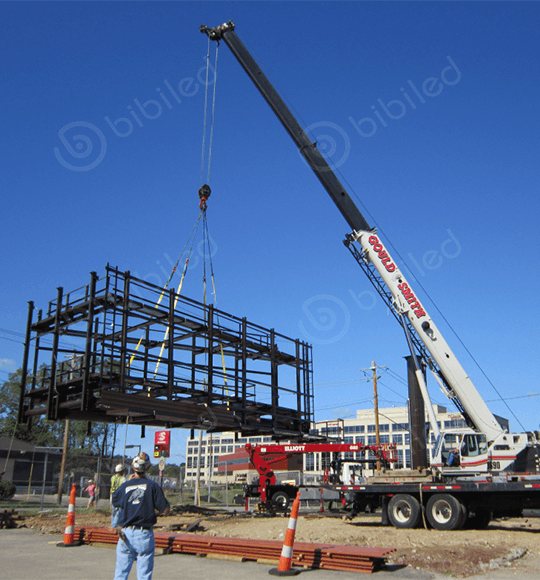 Outdoor LED screens installation

The installation of outdoor LED displays will require some special requirements. On the one hand, if the LED billboard is installed outdoors, you must obtain an installation permit. If it is installed in a public area, you may need to get a consent form signed by the affected installation business in the surrounding area. Finally, if you confirm that you need to install an outdoor LED display, it is best first to understand and consult the local regulations.

Anyone can install our outdoor LED display, but you will need to prepare some equipment for installation, such as cranes, cranes, trucks, and some outdoor LED display installations need to be structured in advance, you can contact The service provider of the installation structure, we have installation assistance in some countries, please get in touch with us to confirm

After installing the LED display, the following steps are straightforward. You only need to make the internal connections, and we will provide technical support and drawings to tell you how to make the internal connections.

The outdoor LED display has been installed, and the internal connections have been made.

How to control&operate outdoor LED screens?
Outdoor LED display screens are usually installed in busy and crowded areas, such as large commercial centers, international airports, and tourist attractions.
Since most outdoor LED displays are installed in relatively high or hard-to-reach locations, a remote control is required. At this time, you can use your computer to log in to our cloud website to achieve unlimited distance control, or more simply, directly use your mobile phone to download our software to gain wireless control.
Our outdoor LED display is unique software for remote control and wireless control. This software is provided free of charge, and we have prepared simple and easy-to-understand operation manuals to teach you how to use our software.
In addition, when you have any problems operating our outdoor LED display, we will provide timely technical support
Our outdoor LED display software can achieve the following functions remotely
How to manage the content of an outdoor LED screen?
Outdoor LED displays are very eye-catching and can attract a lot of attention. The bigger and more distinctive the LED display, the more attention it can attract. Therefore, we need to make the outdoor LED display more efficient to spread the content we play
The outdoor LED display is just a carrier that can play various multimedia contents. Therefore, the design and layout of the contents are critical.
When you need to attract traffic more effectively, it's essential to create content that can spread.
At the same time, you can also do content layout through our software, you can divide the LED screen into several areas, and each area can play its content.
In this way, you can maximize the spread of your outdoor LED display
迅速かつ簡単: 仕様を入力して、1 営業日で見積もりを取得